Bismillah,
Being a 90s kid means that you have lots of things to feel nostalgic about. Starting from the fashion, music, even TV shows. Life was much simpler back then and I could have not been happier. My life was revolving around school, homework, friends, and navigating conflicts with parents. Well, not going to say they were hard conflicts. Basically they were just pebbles compared to adulting, haha.
Anyway, adulting aside, since I am currently in jdramas fever now, let me recall some of the popular titles back then. Gosh, writing this makes me feeling super old somehow. Dang you 30s.
Tokyo Love Story
I remember I didn't watch this jdrama in complete. I only heard stories here and there about it. The exact reason was something I don't really remember but perhaps because I was too little to understand this. The soundtrack though — sticks until now. I can't get it out of my head! The Indonesian version is so catchy. It starts with "Ku tak tahu harus memulai dari mana~" and then the song goes on.
They made a remake of the show this year but honestly I am not interested. Don't think it can beat Honami Suzuki's Akana Rika. SO FREAKING CUTE.
Just The Way We Are

I think this was a follow up for Tokyo Love Story? As in, it was broadcasted in my country after TLS ended. The story was… meh. But somehow I remember it. It was about a friendship between two women and it ended with one of the women passed away after giving birth and she asked for her daughter to be named after the other woman.
Quite sentimental — and when I think about it now, it gave me a lot of Korean drama vibes just from the story itself.
Long Vacation
Now – the drama that introduced KimuTaku into my country – and my life. Can we hear SENA?
Okay that was lame. Anyway, Long Vacation is about a love story between a pianist (KimuTaku) and an aged model (Yamaguchi Tomoko) and how they navigated life choices in between. The title itself was coming from the situation that the characters in this drama were having — most of them had to choose between several options during the economic crisis happening in Japan at that time. In a way, it was kinda like a 'vacation' before real life began.
I remember I didn't really follow this drama closely despite wanting to know how it ended. The episodes that I ended up watching were good — I think?
News no Onna
I didn't really dig this drama. This was the second drama of Honami Suzuki that I watched and wasn't really interested with the story. The reason I watched this was also because of Takky and Fukakyon. Hee. I am such a sucker for pretty couple.
The story itself is about an anchor lady with her step-son trying to live and having a healthy mother-son relationship after the only glue that stuck them together (the husband and the father) passed away. Basically they are two strangers with no blood relation whatsoever — anymore.
The theme song is quite catchy.
Strawberry on the Shortcake
Oh my goodness this drama is depressing.
I couldn't really relate to this drama because the theme itself is pretty… hard to chew (so to say). I don't know if this is how teenagers in Japan solving their problem but for me as a fellow teenager when I was watching this, I simply couldn't believe it. Thus I believe the sole reason I*dosiar decided to bring this is due to the prettiness of Takky and Fukakyon (again).
However, there's this one phrase from the drama that I still remember — so poignant.
"Dakara, kimi no koto ga wasurenai yo" – Irie Manato
Oh and it helps that most of its soundtrack is from ABBA! Must say that SOS is very, very, easy on the ears (is this even a word? I don't know)
Kamisama, Mou Sukoshi Dake
If Strawberry on the Shortcake is depressing, then Kamisama is a whole another level of better-do-not-watch.
It's a really heavy topic with the story centered around a girl (Fukakyon, again) with AIDS and (for me) her unhealthy relationship with her favourite musician. Yeah okay, the ending is all tears and overall, there's a morale of the story that we can pick. But this is not going to be my choice to binge watch.
Majo no Jouken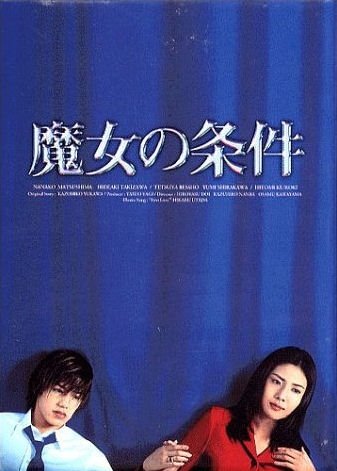 And now — to the most tearjerker drama back then. But before that, can we stop and think of why did Takky seem to be in every drama that my country aired back then?
Anyhoo, Takky aside, my heart broke to pieces when I watched this. Granted, the story about forbidden relationship is really never my forte, and between female teacher and male student some more — but Matsushima Nanako really did a good job here. Her acting is so believable and the ache that she was showing in the drama made us rooting for her as well. The ending though — ugh it's so heartbreaking.
Itazura na Kiss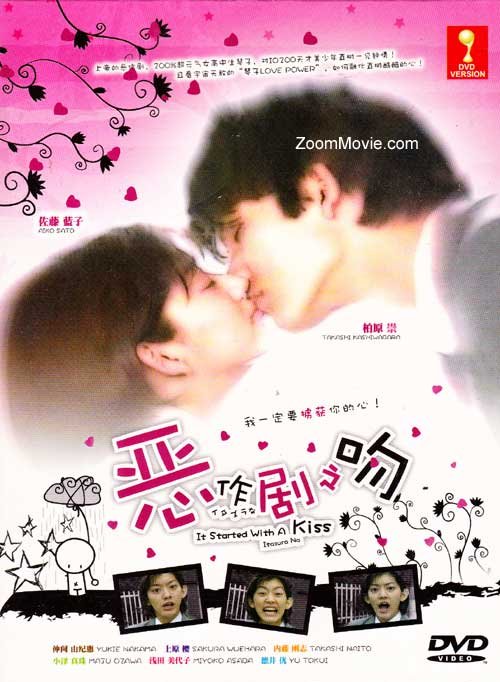 Ah yes. The one that started it all. The OG. The first.
Who else here thinking that there's absolutely no way that someone is as lucky — and unlucky — as Kotoko? Also, is there even someone as perfect as Irie Yuki? Like.. really?
And what are the odds that you accidentally kissed someone while you slipped? That was ridiculous even for a romance story lover like me lol. But alas, this drama was somehow popular back in the days. And it even span off a lot of remakes. Its 2013 version was insanely famous that it even had a second season.
Don't ask me of how I know that.
***
Pretty sure I missed some of other popular ones — do you have yours in my list?
Please follow and like us: